Medical IDs for Food, Drug, and Other Types of Allergy


Food allergy affects 1-2% of Australian adults and 4-8% of children below 5 years of age. The most common triggers of allergic reactions in childhood are egg, peanuts, tree nuts and cow's milk. For adults, fish and shellfish are the most common food allergy.
Different types of allergies including allergic reaction to certain drugs or medicine, skin allergy, and asthma, can have symptoms that can range from mild to severe. A medical ID can help prevent exposure and contact to potential allergens, remind others of an allergy, and in an emergency, avoid misdiagnosis and alert responders of an adrenaline/epinephrine auto-injector or EpiPen.

"The best way to avoid anaphylaxis is to follow your anaphylaxis management plan...Wear a medical alert bracelet. If you lose consciousness, your medical alert bracelet will advise ambulance officers or hospital staff of your condition." - Department of Health & Human Services, State Government of Victoria, Australia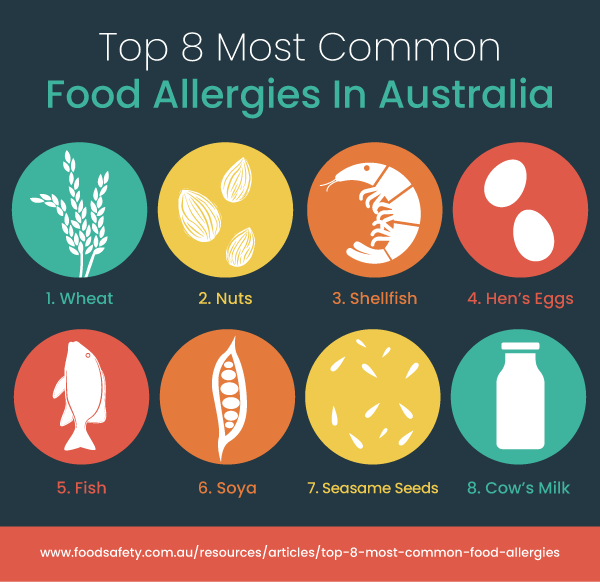 Anaphylaxis is a Potentially Life-Threatening Emergency
The minimum estimated rate of new cases of anaphylaxis in Australia has been estimated at one new case per 5000 people per year. Anaphylaxis should always be treated as a medical emergency. Signs of a severe allergic reaction include:
Difficulty breathing
Swelling and tightness in the throat
Paleness in the skin
Unconsciousness
"Wear a medical identification bracelet, and carry adrenaline (epinephrine) as part of an emergency action plan if individuals are at risk of potentially life threatening allergic reactions in the future." - Australasian Society of Clinical Immunology and Allergy



According to the Australasian Society of Clinical Immunology and Allergy, anaphylaxis requires immediate treatment with adrenaline (epinephrine). A medical ID can help associate symptoms with an allergy and help responders administer an epi injection quickly.
---
What to Engrave on Allergy Alert Bracelet or Necklace
An allergy medical ID is most effective when it contains accurate information that's easy to read in an emergency situation. Deciding on what to engrave is a common challenge especially if you have multiple allergies, medications, or medical conditions.
The most important information to put on a medical ID are:
Name
Medical Conditions
Allergies to Food, Insect, Metals, Medication, Etc.
Medications and if you carry them with you such as an EpiPen, asthma inhaler, etc.
Emergency contact

See our examples below of what to engrave on an ID if you have an allergy:

Medical ID tags come in different styles and sizes. Some emergency ID tags, charms, and pendants can be engraved on both sides. A wallet card can support the information on your medical ID and provide more specific details to health professionals.
If you are struggling to fit all of your information within the confines of engraving limits, see below for some common abbreviations used amongst those with allergies:
Allergy – ALGY
Allergies - ALGYS
No Known Allergies - NKA
Penicillin Allergy – ALGY: PCN
Erythromycin Allergy – ALGY: ERY
Here are some abbreviations and recommended engraving to alert responders of life-saving epinephrine (adrenaline) autoinjectors:


EPI

EPIPEN

CARRIES EPIPEN

EPIPEN IN BAG

GIVE EPIPEN

USE EPIPEN

EPIPEN IN POCKET

I CARRY AN EPIPEN

NEEDS EPIPEN
---
Are You Allergic to Metal?
Metal allergy or hypersensitivity can present different levels of symptoms. Items made with metals include medical ID bracelets, necklaces, and other alert accessories. If you have a confirmed metal allergy, please review product details on metal content and the material used for the medical ID you are about to order. If you are unsure about metal allergy but experience symptoms like redness, swelling, or rash, please remove your medical ID jewelry right away. Contact us and provide information about your metal allergy.