Medical IDs for Autism in Australia

Autism affects 1 in 70 people in Australia. According to Autism Spectrum, this marks a 40% increase from 2014 when the prevalence figure was 1 in 100. The Australian Institute of Health and Welfare defines autism as a persistent developmental disorder, characterised by symptoms evident from early childhood.
Symptoms of autism can range from mild to severe. Individuals on the spectrum may also have difficulty in social interaction, restricted or repetitive patterns of behaviour and impaired communication skills. In difficult situations, a medical ID can help communicate autism to first responders, paramedics, and authorities such as police officers. In an emergency, an autism medical ID bracelet or necklace can help its wearer to get the appropriate diagnosis and care they need.
---
"If your child is non-verbal or unable to retain this information, consider a medical ID bracelet or necklace with identifiable information." - Autism Swim
---
11 Challenging Issues Common to Autism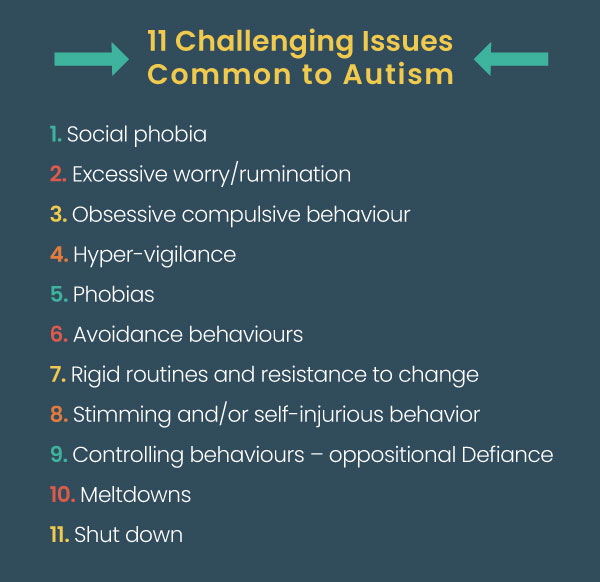 Autism and Wandering

A study shows that 58% of parents of children with ASD report wandering or elopement as the most stressful of ASD behaviours. 74% of children with autism will elope from their homes. This behaviour increases their risk of injury or death.


"If you have concerns that the individual may be unable to communicate their name or your phone number if they are found wandering, you may want to consider ways to include this information on an identification tag that would be easily visible to someone who finds them. This could be engraved in an identification bracelet or similar."- Amaze.org.au



There are many reasons why a child or adult with autism may wander. This can include the following:
1. To deal with anxiety, boredom, and excess energy.
2. To escape or get away from uncomfortable environments, including situations that can cause sensory discomforts.
3. To satisfy their curiosity of an object or place. This includes bodies of water that can increase the risk of drowning.
4. To try and find their way when they are lost or confused.

Autism organizations in Australia like Autism Swim recommends always carrying an ID and/or wearable technology as a layer of prevention from wandering.
---
What to Engrave on a Medical ID for Autism

Information engraved on a medical ID for autism can be helpful to anyone responding to an emergency such as paramedics, fire fighters, and law enforcement. When deciding on what to engrave, remember that an ID is most effective when it contains accurate information that is easy to read, even in the most difficult situations.


The most important details to put on a medical ID are:



Wearer's name – this is to provide responders with a way to address and connect to the person with autism. You may want to engrave the name that is most commonly used to address the person and one that they are aware of.



Nickname included:


Charles "Teddy" Smith

Annie "Sky" Watson


Nickname


"Teddy"

"Sky"


First & Last Names


Charles Smith

Annie Watson
Autism – include information about the wearer's autism spectrum and special considerations such as if the wearer is non-verbal or if they may resist treatment.
Autism

ASD

Asperger Syndrome

Non-verbal

May not respond
May not comply

May resist help
Other medical conditions that may or may not be related to Autism

Food Allergy


Allergic to nuts

ALGYS: eggs, nuts


Chronic Illness


Epilepsy

Diabetes

Heart Disease


Medical Implants or Devices


ICD

Pacemaker

Cochlear implant
In case of emergency contacts

Family

Mom 222-222-222

Dad 222-222-222


Friend, caregiver, doctor

Julie 222-222-222

Dr. Singh 222-222-222


Australia Emergency Number

Call 000

A medical ID for autism can usually be engraved on both sides if multiple medical conditions and other considerations need to be included. An emergency wallet card for autism can also be used to hold more information that does not necessarily need to be engraved on a medical ID.
---
"Wearing a medical alert tag or bracelet to identify your disability may help in case of an emergency." - South West Autism Network